Advanced Travel
Welcome to advanced travel
Advanced Travel has been paving
new ground in the field of business travel
since 1973!
Πώληση Ταξιδιωτικών Υπηρεσιών
Μείωση Κόστους
Διαχείριση Χρόνου
Οργάνωση Προγραμματισμού
Advanced Travel has been active in the field of tourism since 1973, when Dimitris Patriarcheas founded his own private business which has evolved into today's agency. During the first years of its operation and until 1990, the agency's operations were based on Dimitris Patriarcheas' own experience and skills, while the majority of customers at the time consisted of individuals rather than enterprises which took up a smaller percentage.
In 1991, Constantinos Patriarcheas takes over the agency. Examining the tourism industry with a fresh eye, he recognizes the emerging needs and leads the agency towards business travel giving its operations renewed impetus. This strategic move proves fruitful and the percentage of enterprises in its client base gradually rises. Thus, Advanced Travel manages to distinguish itself from the standard concept of tourist agencies and acquires a role of "partner" in the mind of its enterprise customers. Besides the provision of the ordinary selling services requested by its customers, the company expands its operations offering effective travel management services and covering all of its customers' business travel needs.
In 1996, Advanced Travel joins the International Air Transport Association (IATA) and establishes cooperation with all airline carriers based or represented in Greece. This strategic cooperation enables the company to issue tickets for any destination. In 2000, the successful course of the agency, the need for new investments (mostly in technology) and the skyrocketing of sales set the ground for the agency to change legal form and from a Limited Liability company (Ltd.) to become a Societe Anonyme (S.A.). Over time, enterprise customers reach 80% of the total sales turnover, strengthening the agency's presence among suppliers and allowing it to take the lead in business travel.
THE FOUNDER: DIMITRIOS PATRIARCHEAS
Born in 1942 in Athens, he has worked in the tourism industry since 1958. At first, he worked in shipping as a ship agent in the National Hellenic American Line of E. Eugenides. In 1967, after the historic ocean liner Queen Frederica was sold to Chandris Lines, he began work as a Commercial Development Manager and was responsible for the markets of the USA and Australia. Starting in 1971 and for the next couple of years, he worked with Cypriot-based Sol lines and organized the first guided tours to Cyprus becoming one of the key factors in the establishment of coastal connection between Greece and Cyprus. In 1973, he set up his own travel agency where he worked until 2000. At the same time he also became familiar with hotel management working as a CEO in major resorts in Elounda, Crete. His long and successful career in the travel industry, the valuable social relationships and friendships he has developed, the illustrious reputation he has built earning the appreciation of everyone involved not only in our industry but also beyond have all contributed to the successful course of Advanced Travel to this day.
Milestones
1973
DIMITRIS PATRIARCHEAS ESTABLISHES THE AGENCY

1991
CONSTANTINOS PATRIARCHEAS TAKES OVER

1996
JOINS IATA

2000
CHANGES LEGAL FORM
"Today, Advanced Travel possesses a leading position in the travel market. The respect, genuine interest and consistency with which we treat each and every customer, along with our continuous investments in infrastructure and technology render ATS a powerful and valuable partner for every business."
CONSTANTINOS PATRIARCHEAS
Born in Glyfada in 1969. He is married to Theodora Kavallari and is a father of two.
He has been working at the agency since 1989. He has studied Tourism abroad and has acquired numerous diplomas, including:
IATA Advanced Diploma (Academy of Travel Management, British Airways)

IATA Advanced Airline and Travel Agent Studies (Athens IATA)

Certificate for Passenger Tariff (Lufthansa Germany)

Computers in Business (London)
He has attended numerous seminars on all aspects of the tourism industry both in Greece and abroad.
Constantinos Patriarcheas was among the first to believe in the need for specialization in the activities of travel agencies. He was experienced enough to plan, budget and realize any business expedition, as well as to offer companies of any size planning tips for their travel needs.
Over the years, he has visited dozens of cities all over the world, planned numerous business expeditions, and inspected hundreds of hotels and ground handling operators all over the world.
Many businessmen and corporate executives consult with him on a daily basis. They trust him because they know that he possesses the knowledge, the experience and the spirit to help them plan their travel needs.
ATHANASIOS NIKAS
Born in Marousi in 1969. He is married to Georgia Asimakopoulou and is a father of two.
He was collaborating with the company since 2005 and in 2011 he started working in ATS.
He made his first steps in the travel industry in 1989, working at the ticket office of the KRITI TRAVEL agency.
In 1994, he was assigned Head of Travel Services Sales at MANOS TRAVEL and in 1997 he was also responsible for the enterprise customers of the agency, a position he held until 1999.
The first major step in his career was in 2000 when he decided to work with ACROPOLIS TOURS, one of the 5 largest ticket wholesalers in the Greek market. In 2004 he was appointed Director with responsibilities that included the issuing and management of airline tickets for more than 100 travel agencies in Greece.
He became a key executive in the travel industry – besides the dynamic client base he managed, he also established direct and efficient cooperation with some of the major providers in the travel industry (airline carriers, booking systems).
Shared path...
The friendship developed between Athanasios Nikas and Constantinos Patriarcheas, and their parallel successful careers in the travel industry brought them under the same roof of Advanced Travel in 2011.
Sharing the same focus which is to serve their clients to the maximum degree, and building on their knowledge and experience, they have managed to offer services that include accurate cost prediction, comprehensive planning, direct implementation and low billing.
Advanced Travel provides a complete gamut of travel services. It partners with all airline carriers and has direct access to thousands of hotels and services throughout the world. The agency remains a key partner in the leading AMADEUS electronic ticketing system used by the greatest airline carriers globally like Lufthansa, British Airways, Air France, Qatar Airways, Aegean Airlines, etc. It communicates online with the largest global hotel booking providers and enjoys prompt service from a network of local ground handling providers in many countries.
  It invests daily in BACK OFFICE improvement so that it can update its clients with any information they may find relevant at any time, and at the same time file and process all financial records aiming continuously to lower the cost for its clients. It cooperates with Panasoft, the unquestionably best back office company for the travel industry, and uses the awarded TRAVELFORCE 2000 application. Advanced Travel features a wide network of associates managing hotel bookings and ground handling (15 associates), and dealing with ticket issuance daily (10 associates).
  What sets us apart from other travel agencies is that all provided services, no matter how large or small scale they are, go through the key executives who are fully aware of their clients' needs and offer direct service and prompt response to all their requests.
  During the years in service, Advanced Travel has earned the trust and acknowledgment of all major providers (airline carriers, hotels, ground handling providers) and has increased its negotiation abilities always to the benefit of its clients offering them services and prices the clients themselves could not have accomplished on their own. Thanks to our client base, we retain a robust position in the market, we are persistent and fair in our negotiations and, with the help of our providers, we care for our customers.
Our providers know that thanks to our infrastructure, we can provide our clients with a host of choices. They are aware that we support and recommend those providers that treat our customers with the same respect and genuine interest as we do. Our staff, our providers, our technology and our infrastructure are all put to the service of our customers!
WHERE WE EXCEL
best ticket booking availability
lowest prices
ability to directly draw useful information to be used in negotiations
multiple checks for cost reduction
reliability - TRUSTWORTHINESS
HIGH negotiating power
effective protection

COMPLETE COVERAGE IN BUSINESS TRAVELS
cORPORATE EXPEDITIONS
INCENTIVE TRips
AIRLINE & SHIP TICKETS
hotel BOOKINGS
car rentals
"We process, research, modify, compare, recommend, implement, and above all we protect our customers!"
TRAVEL SERVICES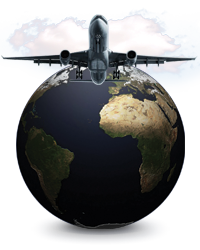 Airline tickets, hotel reservations, car rentals, planning and implementation of corporate expeditions, participation in conferences and exhibitions in Greece and abroad, incentive trips and any other travel service in the tourism industry!
It is a matter of corporate culture; we never act as mediators for booking pleasure trips organized by other agencies, we do not perform bookings in charter companies and we only cooperate with AVIS & HERTZ for car rentals.
INCENTIVE TRIPS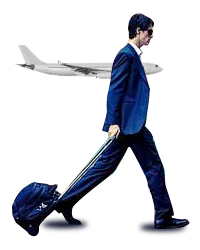 Having successfully organized dozens of corporate expeditions, we undertake to carry out every team expedition offering numerous alternatives to choose from, either for the participation in conferences and exhibitions or for an incentive/reward trip for your executives or clients. Our experience is the main tool we use to prepare and budget such a trip, whose success depends greatly on clear understanding.
What does exactly one expect to gain from an incentive trip? 
To please customers? To gain customers? For promotion purposes?
Should they choose a lower budget alternative just to promote it? Or should they do it to please the participants? Or both?
Should they do it at low cost, even if this means it may not be something remarkable?
Should they do it even if it is shortly forgotten or should they be able to capitalize on it for a long time?
Can companies decide on carrying out team travels without first being asked what the desired purpose of such travels is?
Where we stand, every trip is unique in character. If you ask us, the customer should be fully aware of the services we provide in detail and what their cost is, not in the form of a "packaged" offer but in detail. We do not offer "packages" but services and we feel that only with a detailed cost breakdown can a corporate expedition be planned appropriately and the customer know what they are paying for exactly.
We address modern enterprises and professionals, and we put in a lot of hard work not only to realize a team travel but even more so to budget it. For us, every participant in a team travel is as important as an individual traveler. The success or failure of a team travel depends on several factors which customers are justifiably unaware of, and here is where we come in with our experience mainly and our knowledge to protect them.
We firmly believe that the lower cost of a team travel should be the result of sound planning and correct choice of services, and not an outcome of downgrading such services.
There have been times we refused to realize a trip when we deemed that what we had been asked for went against our philosophy.
After all, next to our customer's we also put our own signature.
COST REDUCTION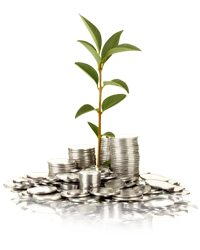 More often than not, hundreds of businessmen and enterprises lose money because of wrong choices, especially in the airfare market which is governed by many-paged regulations per fare and where fares change almost every five minutes. In many cases, choosing a more expensive airfare by €10.00 may save the customer from fines and cancellation penalties ten times as high. Our job – which we know and do well – is to monitor and take advantage of constant changes in airfare prices not only in Economy but also in premium ticket classes. We offer advice on making correct choices, we monitor and of course foresee probable changes or cancellations, and we protect our customers from pertinent surcharges. Our office infrastructure and our extensive negotiation power serve to the benefit of our clients ensuring the provision of cost-effective services and the comprehensive utilization of offers that arise daily. One of the most critical aspects of our job is to protect our clients from being misled by hundreds of often deceptive offers and thus making wrong choices and unnecessary expenses.
TIME MANAGEMENT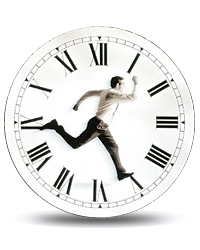 Working hours are lost while searching online, struggling to choose amongst innumerable offers and misleading advertisements, while on the phone trying to handle cancellations, fines, wrong invoices, inconvenient flight and accommodation choices, deadlines expiring... All this can trouble your staff or yourselves on a daily basis while it is simply our job to avoid. We create sound foundations for cooperation and understanding, we utilize our entire technical infrastructure and we recommend solutions that suit every occasion with honesty and feeling of responsibility. We monitor our clients' deadlines, we undertake to remind them and notify them for the most appropriate and timely choices. Our clients and their executives enjoy the benefits of our professionalism and care while securing more productive and creative time for themselves.
PREDICTIONS - PLANNING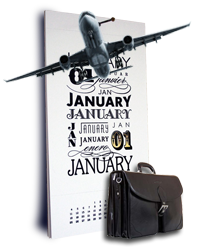 Airline carriers and hotels pester not only our customers but the wider public as well with hundreds of offers urging them to book services months in advance which however entail great risks, including fines in case of cancellations and changes. Thus, how can today's businessmen safely calculate the cost and plan a successful business expedition without deviating from their initial budget? We possess the knowledge and the experience to help our customers plan well in advance with safety and no unpleasant surprises. We know when it is peak season and costs multiply because of full capacity and lack of competition, we foresee price reductions in airfare, we offer promptly the most cost-effective solutions in case of cancellations and changes informing our customers of any future costs that could possibly determine the undertaking of a project or partnership. With our help, you can plan with safety and calculate your expenses without surprises!
Our client base includes professionals and enterprises from the wider spectrum of the business world. Groups of companies, large and small businesses, freelancers, architecture and law firms, scientific centers, shipping companies etc.

«I recommend Advanced Travel for their flexibility in covering our travel needs, and for their staff's accommodating and candid attitude. I believe Advanced Travel is one of the leading agencies in the provision of travel services.»
MANOS DOMAZAKIS
Chairman of the BoD,  Creta Farms S.A.
«The needs of a modern company with operations abroad, such as zanadoo!, require among other flexibility and prompt response when it comes to its executives' transportation. The cost of transportation, direct and indirect (transportation time), is a key factor in determining the profitability of a project. Advanced Travel is the partner we trust completely and has undertaken all pertinent tasks in this domain delivering incredible results. They are always there when we need them providing us with the fastest and best solutions at the best possible price...»
MICHALIS ASLANOGLOU
Managing Director, zanadoo!
«As a modern group of companies, we screen and choose our partners-suppliers carefully. Our extensive collaboration with Advanced Travel all these years proves our complete satisfaction as we always get the best service at the lowest possible cost.»
VASILIOS KESSARIS
CEO, Kessaris Groups of Companies
«We have been cooperating with Advanced Travel since its foundation. To date it has been covering all our travel needs directly and reliably at the lowest possible cost. The agency's services exceed all typical expectations of travel agencies as Advanced Travel also handles promptly and responsibly any issues that may arise during the trip as well.»
CHARA KALOMOIRI
Greek National Conservatoire
«Our long-lasting cooperation has proven invaluable. Impeccable service with prompt and complete coverage of every need, and at the same time constant proven ability to reduce cost. Essential partners for every modern enterprise.»
NIKOS NEGAS
Managing Director, Friday's Greece
«Reliability – Speed – Reputation. Advanced Travel is not just a travel agency. It is our travel agency/consultant. They know our company's needs and meet them in a smooth, fast, reliable, trustworthy and unique way. They are always there for anything that may come up. Advanced Travel has saved us time and money in our business trips and has enabled us to seamlessly meet every challenge. I highly recommend them.»
ADAM PAPADIAMANTOPOULOS
CEO, Optical D.Papadiamantopoulos S.A.
«Our cooperation began years ago with the issuing of a ticket for holidays in the Far East. This happened again after some time but this time it was not for mere pleasure but for something more complex. It was for business and more specifically in Afghanistan. An expedition through Turkey, Tajikistan and then by car to Cabul in the midst of war. Then, more travels followed. Yemen, Lebanon, Syria, Libya, Egypt, Tunisia, Iraq, and all in periods of conflict. In peculiar and complicated conditions, and with specific requests which were conveyed at the last minute and needed to be handled in less than 24 hours. It is not always easy to meet the deadlines and be where you need to be at a given time, and it is equally difficult to find people to back such ventures and prove reliable partners. We started working with Constantinos about 13 years ago and this cooperation continues to date.»
PANOS CHARITOS
Journalist based in Middle East
« With the utmost consistency you manage to meet your client's needs at any time of the day or night, by booking flights and making hotel reservations that may seem unattainable at first.  All the same, when clients provide you with generous deadlines, the proposals you submit for transportation and accommodation are always meticulously planned.  In short, as I have repeatedly witnessed during the past 20 years, one can definitely and ultimately count on you! »
ALEXIOS PAPASTAVROU,
Partner, PotamitisVekris Law Partnership
ADVANCED TRAVEL SERVICES S.A
8 Artemidos & Laodikis, Glyfada, Greece 16674
Telephone: 210 3220680 - 210 3220618
Business days:  09.00 - 17.00
You must have Javascript enabled to use this form.